Yesterday | 106 Field Workshop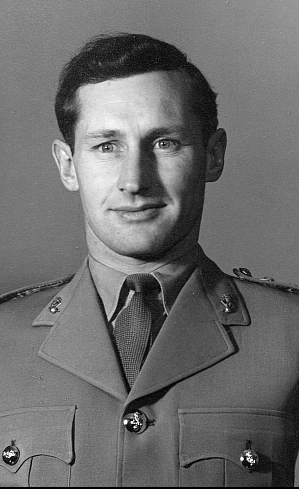 Major John Sinclair (as he was when OC 106 Fd Wksp SVN) was a standout soldier and personal friend. He always had his men in mind even after he retired. Not many people would know that besides being the creator of what is now the "106 Fd Wksp SVN Website" he was also responsible for the birth of www.raeme.net. This site started about 35 years ago when my old friend then Lt. Col. John Sinclair, and I were having a yarn and John suggested that we should try and save the army inventing the wheel again.
John had the knowhow of computers and said he would set up a website and it would be my job to solicit stories, pictures and inventions, to put on the website. So I applied for a website and www.raeme.net was born. John did the layout and slowly we gathered articles/stories/pictures for the website. For some unknown reason I lost the website to a business in London England, hence I had to buy another, now called www.raeme.info
Some years ago John was talking to me and was concerned that because I am much older than he is, I should get someone to take over the site after I die. Then early October 2011 he rang me and announced he wasn't well and he was sorry but it looked like I was to be on my own re the website. Then sadly, my old friend that I had known and liked since about 1956 when he was posted to Puckapunyal Workshops passed away on the 2nd November 2011.
I quickly looked around for someone to run the website in John's absence and was extremely grateful that an old 106 Fd Wksp SVN Tels expert, Cpl. Elmer Varga, took over the running of the website for me. Later on, the RAEME Association agreed to take over my website and to allow the Webmaster of RAEME Association Victoria, Pat Marley, to control www.raeme.info on my behalf.
By WO1 Bob Thompson, posted 8 July 2015